Who are The Prospects?  Well they're a little hard to pin down.  Drawing on a number of musical influences, The Prospects create their set lists from an eclectic mix of songs, pulling from many different genres; rock, pop, blues, country with a little bit of punk thrown in for good measure.  

Members have experience playing in several different groups which helps them come together with a wide variety of songs from artists like Prince, AC/DC, The Black Keys, Van Halen, Foo Fighters Green Day and Tom Petty to Maroon 5, Weezer, Johnny Cash, Elle King, Lenny Kravitz, Sex Pistols and Lynyrd Skynyrd.  Need a full-on danceable night of rock music? Yeah, we can handle that.  Need us to pull the throttle back a little because of the event?  We can do that too!  Check out the Music/Song List page on our website for an ever-growing list of songs.

Good music equals a good time and that is exactly what The Prospects deliver! So bring your friends, bring your neighbors! (Hell, bring your friend's neighbor!)  Grab your favorite beverage and be ready to hit the dance floor!  (Oh yeah, The Prospects wouldn't mind if you grabbed them one their favorite beverages too!)
 
The Prospects are:
TONY VEGA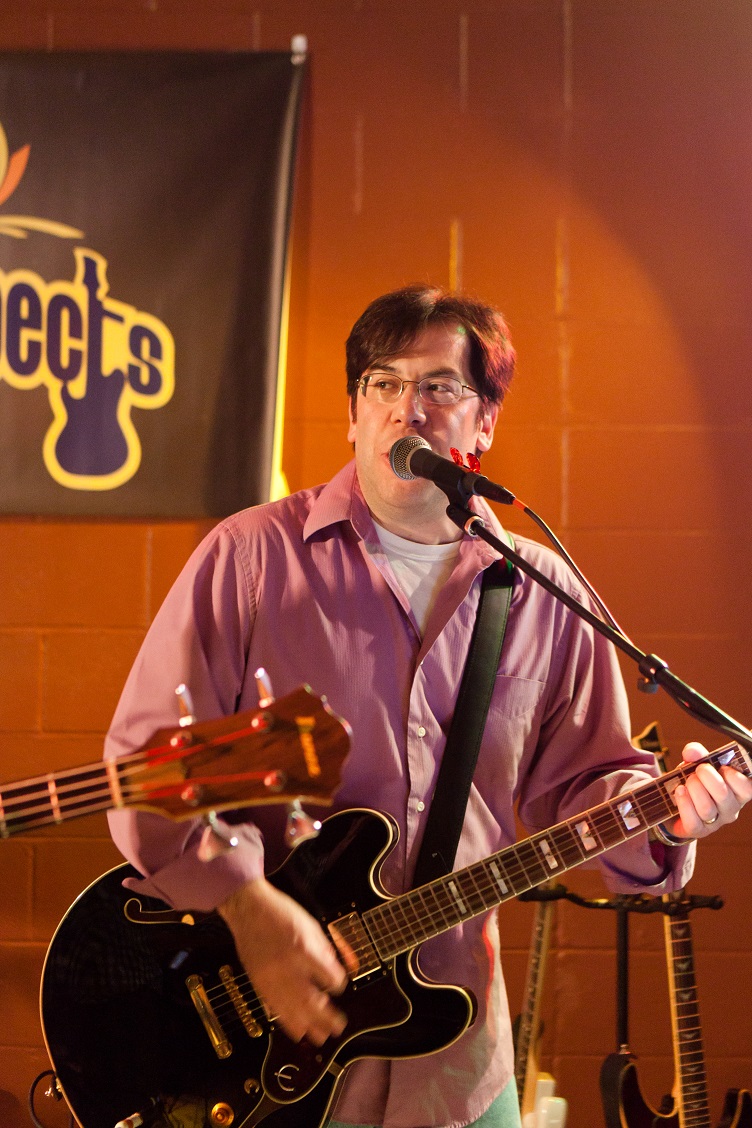 Here's Tony. Tony plays lead guitar and yells in key. He has played in bands for over 30 years. His favorite things to say are "What?" and "Can you repeat that?"

When Tony was in college he worked as a chicken sexer (Hey, don't judge him. He was young and needed the money.) He also hoards guitars. He auditioned for the show "Hoarders" but was rejected because the producers determined he didn't qualify; his collection was actually worth something. So now he just rents storage spaces around the metro area for his guitars. But don't tell his wife. She has no idea how many guitars he has. If she did...wait...oops...sorry Tony...
DARRIN CRESSWELL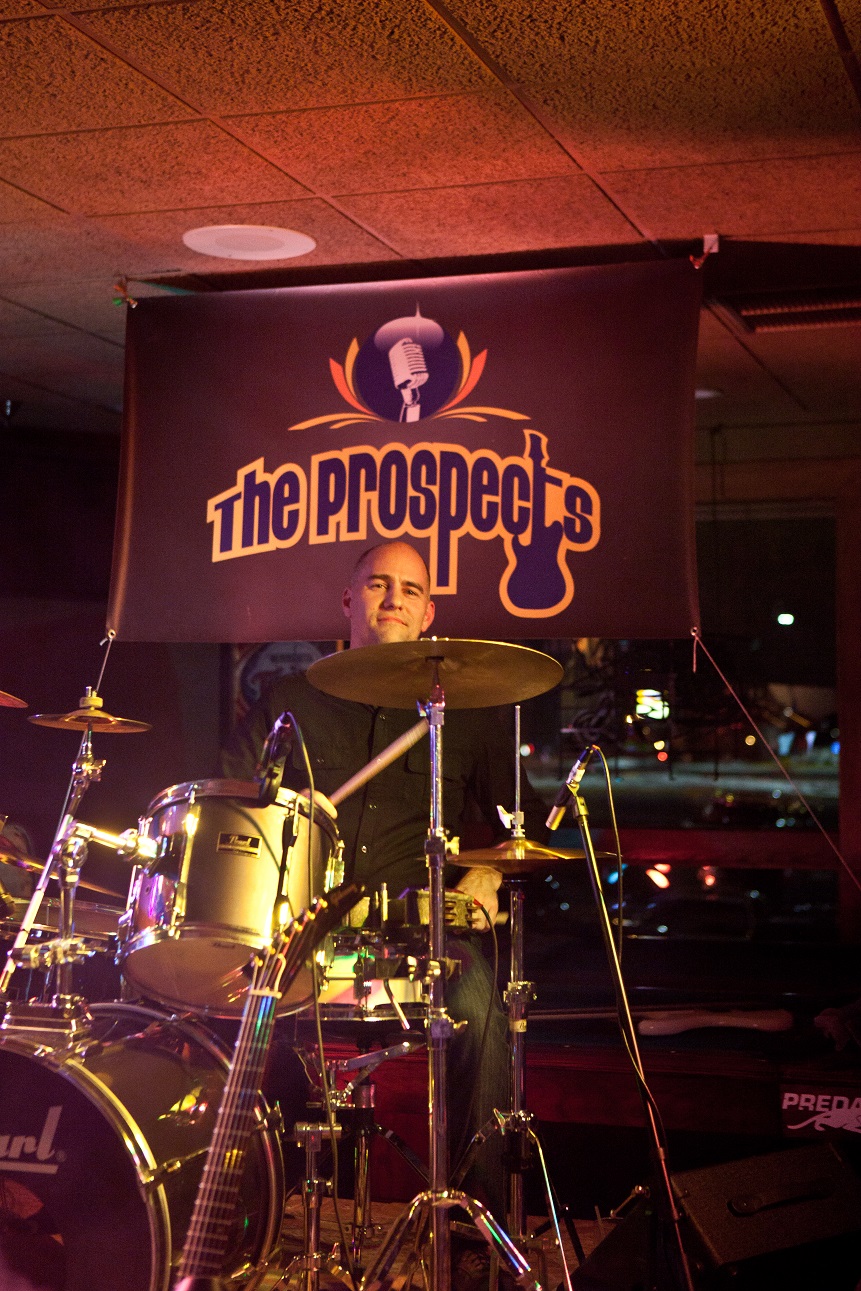 Say hi to Darrin.  He likes to hit things...hard...with sticks. When not participating in his favorite pastime (playing in The Prospects) Darrin likes to paint pictures of fluffy kittens and go for long walks in abandoned junkyards. He also makes a mean BLT.

One other little known fact about Darrin - he has never dropped a stick when he is playing.  Not once.  Hands like a vise grip.
 
DOUG MOLITOR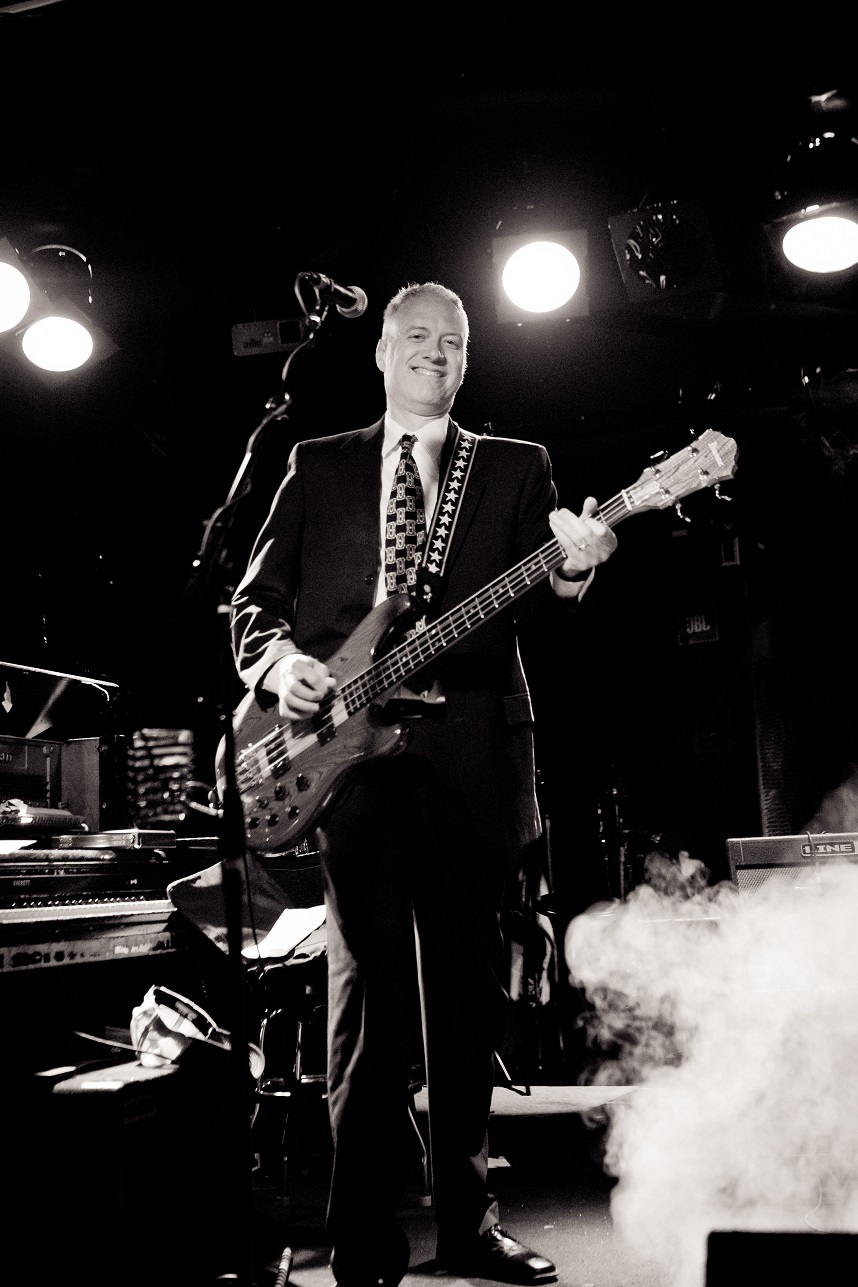 This tall, cool drink of water is Doug. Doug plays bass and is allowed to sing so long as he is holding a drink in his hand. You probably didn't know this but when he's not working as an Adam Clayton look alike,
Doug likes to write books. He ghost wrote this book.

Doug has made MILLIONS on the sales of this book. But Doug? He's a giver. He's donated every cent he's made off the book to saving the ants of the rainforest. "But wait," you say. "Isn't the ant the most common insect in the world?"

Yes it is. (Be sure to thank Doug the next time you see him...)
 PAUL JACOBSON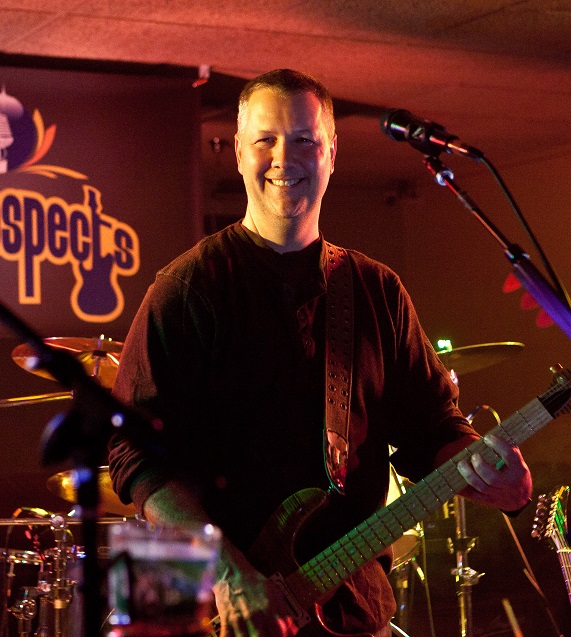 This guy?  He's Paul.  Paul sings and plays rhythm guitar.  Paul joined up with Matt and Doug back when they were just wee little rockers. Look at this
pic
.  Weren't they cute?!
 A little know fact about Paul: he is an inventor. He created the shovel shoe.  Check it out
here
. It was an utter failure. That's because there's already a device on the market to move snow: it's called a shovel. 
SCOTT RYBERG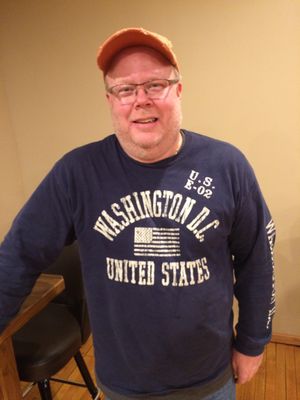 Every band has their official/"unofficial"/but really official member. The Prospects are no different. This is Scott.  Scott's instrument is lead soundboard. We're lucky to have him.

Scott comes to The Prospects with a resume that would make even the most veteran tech green with envy. He has mixed sound for some of the greats: Metallica, Eminem, AD/DC, Prince, Green Day and The Wiggles.

When Scott hooked up with The Prospects he was overhead saying. "I've worked with some of the biggest and most talented artists over my career. Now I'm working with these guys..."

Awww....what a compliment! Thanks Scott!